Fire Safety Tip
When the fire alarm sounds, GET OUT!  You never know when it's real.  For your own safety, treat every fire alarm as real EVERY TIME.
A reminder that fire and life safety equipment is put in place for your protection and should be used ONLY in emergency situations.
Discharging a fire extinguisher in a building or residence WILL ACTIVATE the fire alarm!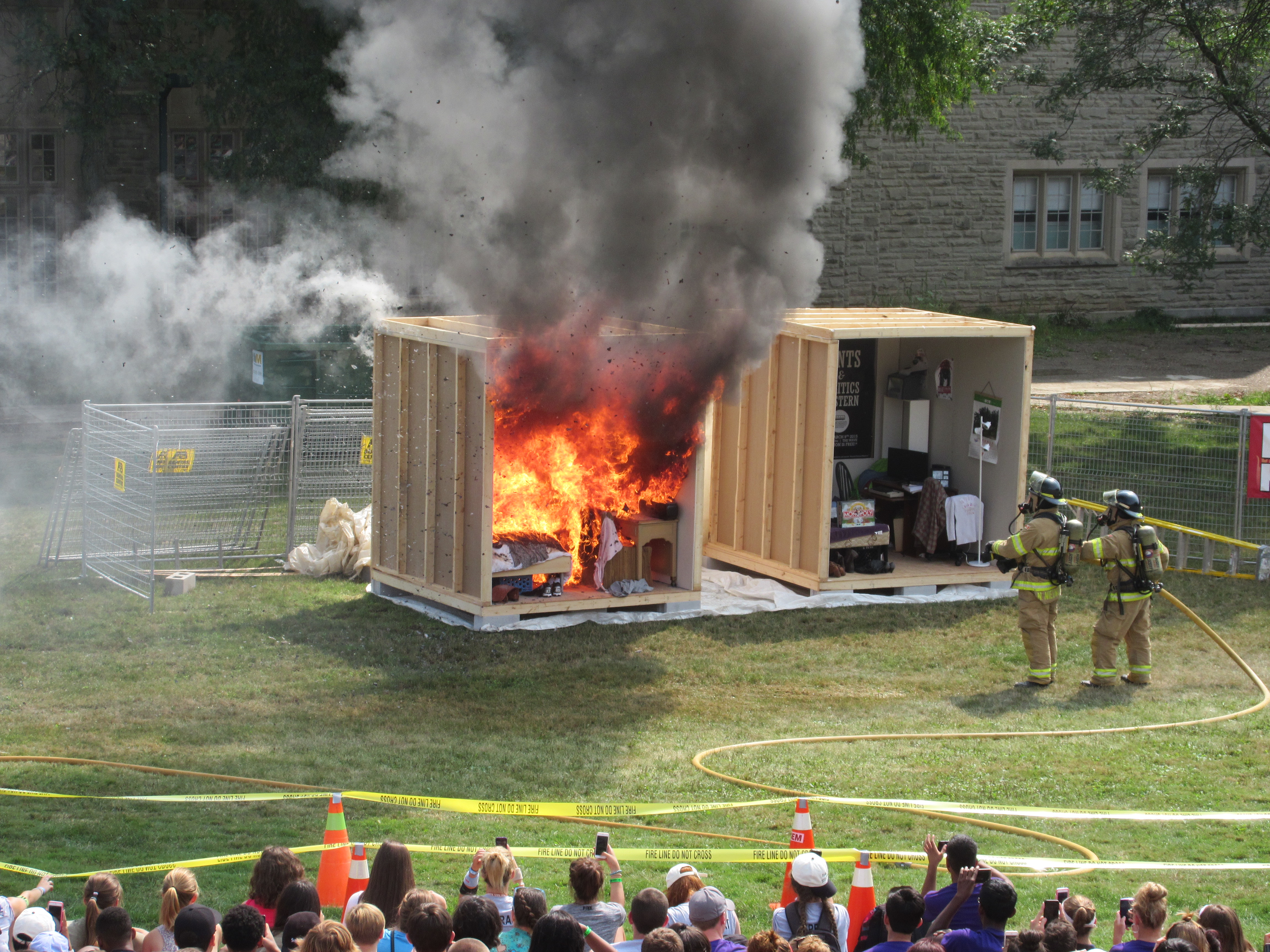 News & Events
Western University Fire Safety staff members will be conducting fire drills across campus from February 1 through February 12, 2016! (Click here for more information)
---
The Live Burn will take place behind Talbot College on September 8, 2015 at roughly 11:30Am & 3:30PM. (Read More)
---
As summer comes to a close, Fire Safety is gearing up for another exciting year keeping our staff, students, and campus safe! (Read more)
---